UMBC Student Events Board
may 2020 to may 2021
I served as the Vice President of Design, and oversaw a team of three designers at UMBC's Student Events Board.
---
—virtual event designs
SKILLS: ILLUSTRATION, BRANDING
TOOLS: ADOBE PHOTOSHOP, WACOM INTUOS TABLET
Because UMBC's campus closed after the COVID-19 pandemic began, we moved events virtually, mostly over Instagram. This made the need for engaging and impactful visuals all the more important, so our designers have began making more detailed graphics & illustrations tailored to each event. These are a few of the illustrations I made:
---
—spring 2020 calendar booklet
SKILLS: BRANDING & IDENTITY, ILLUSTRATION, TYPOGRAPHY
TOOLS: ADOBE ILLUSTRATOR, ADOBE INDESIGN
I was tasked with designing the booklet that displayed the upcoming semester's events calendar. These booklets were designed in black and white, except for the covers, which were printed on colored paper.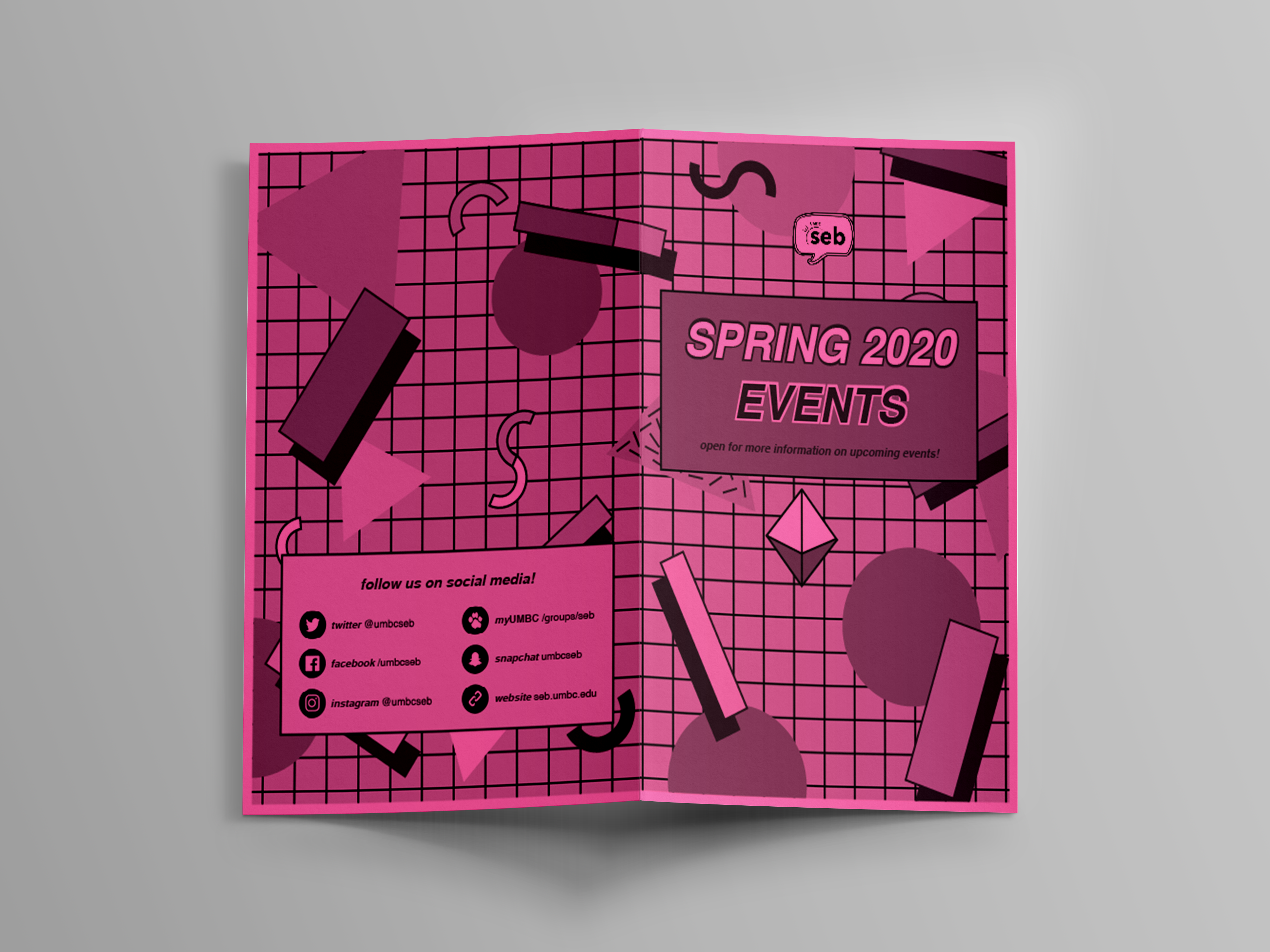 ---
---